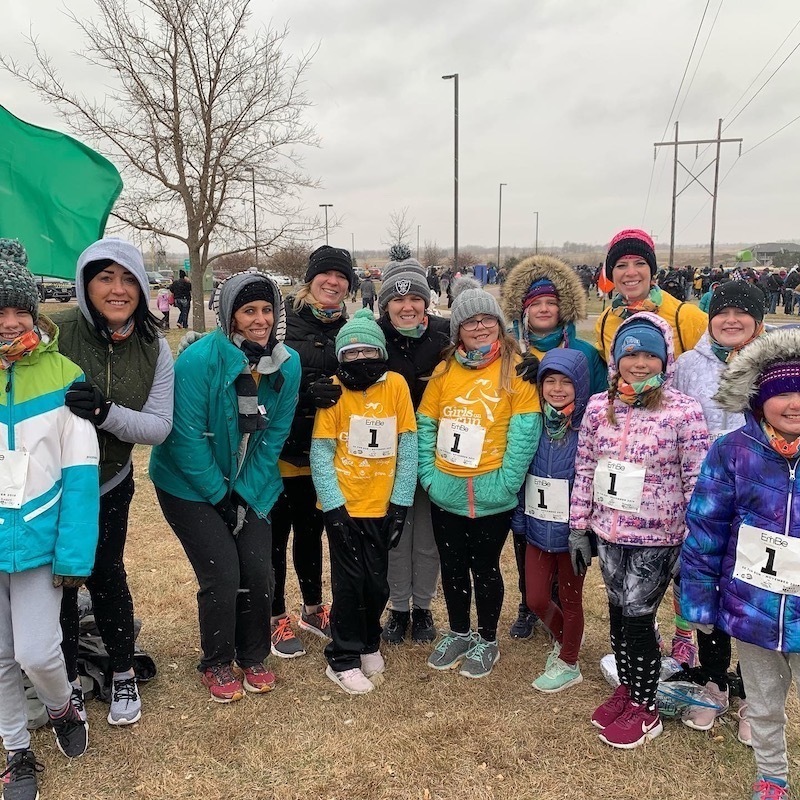 This fall, 18 third through fifth graders participated in EMBE's Girls on the Run program held at Explorer Elementary. Girls on the Run is a national non-profit organization that uses a research-based curriculum to teach life lessons, enhance self-esteem, and build confidence in young girls.
The Girls on the Run program ran for 10 weeks, and the girls met with their coaches twice per week. They talked about ways to build confidence and how to deal with issues facing young girls. Each session concluded with a running activity. They also completed a community service project, which they designed themselves. For their project, the girls decided to clean up trash around the school and raise awareness for recycling by making signs.
The girls wrapped up the season with a 5K fun-run which included ALL of the girls who participated in the Girls on the Run program across the Sioux Empire. It was a fun (but snowy!) day and they really enjoyed culminating their season with the run.